In 1980 a wooden church of St. Roch was moved from Kosowska Street to Przezdziatka district, the present location.  However, the new church was constructed using reinforced concrete poles and ring beam, pine logs from the old church, removing the old decorative timber, were used to fill walls.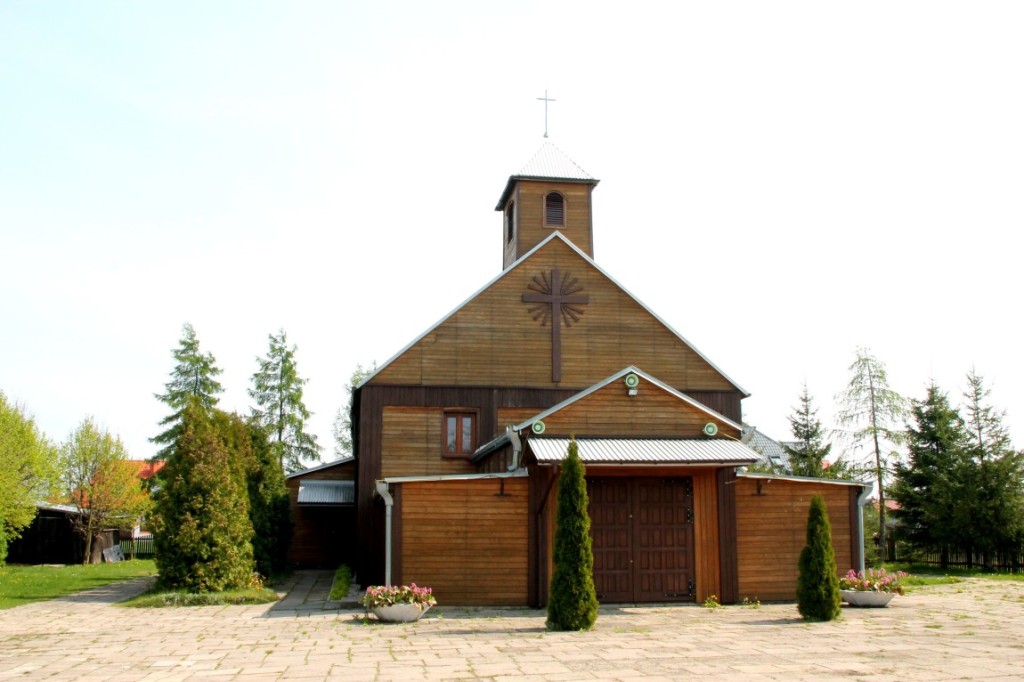 In this way, completely new facility of different shape and view than the nineteenth-century church of St. Roch, distorted with numerous additional facilities, with the enlarged western part. The temple dedication occurred in 1981. On 3rd July 1993 due to Drohiczyn bishop Wladyslaw Jedruszuk decree, parish of   God's Mercy was established here.  The first parish priest was Fr.  Stanislaw Bogusz. In 1995 a new brick church construction was started – the sanctuary of God's Mercy – by design of Anna and Krzysztof Filusiowie and Piotr Bielinski from Krakow.  The consultant and designer of its interior is Prof.  Wincenty Kucma, lecturer at the Academy of Fine Arts in Krakow.  On 24th April 2000 Drohiczyn bishop Antoni Dydycz made the solemn act of laying the foundation stone.  In addition, in 1995-1997 the presbytery was constructed by the design of Krzysztof Filus.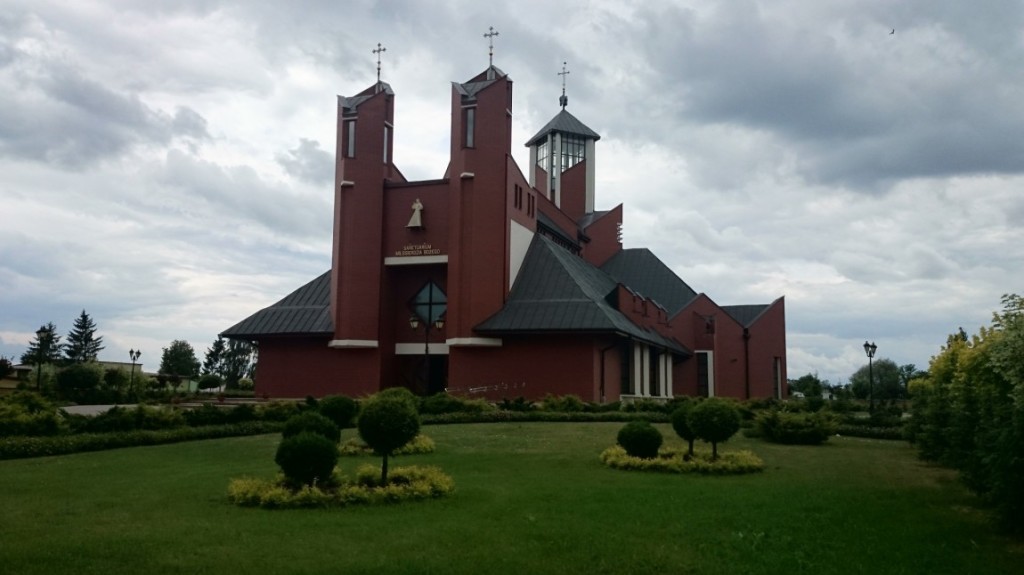 On 14th December 2004 there was a formal transfer of God's Mercy image and reliquary of St.  Faustyna from church at St. Roch Street to the new temple.  On 5th October 2008 solemn consecration by bishop Antoni Dydycz was held.